OPPORTUNITY AND CAREERS
Casinos recruit every day Staff from our training School from every part of the world.
Your career HERE is the priority mission and You will recive all the best background for your future.
25 years in the Industry since 1991 wwe provide Staff for any Casino in the planet.
Your success will depending from your choice…with us..

WHAT TO DO
If You wanna work in a Casino Industry is essential know basic concepts and how approccing :
Working outdoor, lead the nightlife, speaking english or french or german, spanish language. We are technical partner of ABBIATI CASINO EQUIPMENT.

JOB PLACEMENT 100%……..YOU NEXT !
LORENZO
BELLAGIO MGM LAS VEGAS  Nevada USA
I totally enjoyed the course. The tuition was excellent and I would definitely recommend it."
Thank you all !  Lorenzo

ELY
ZURICH SWITZERLAND

Assuta !
Dopo tre ore di table test,
conti di roulette a tutto spiano gli sono andata bene.
Che dire …Grazie ♥

WALTER
BRUXELLES BELGIUM
I primi tre mesi sono stati un pò duri ma quando ho finito il periodo di prova
ho ottenuto il contrattoi a tempo indeterminato dal Casinò.
Finalmente ho un lavoro sicuro e ben remunerato ma soprattutto sono in un bel ambiente,
molto gentile e professionale. Le mance sono abbastanza buone e altissime d'inverno.
Venitemi a trovare. Grazie di tutto , vi aspetto!!

PAOLINO
LIVERPOOL UK
Signore e Signori….è fatta !!
Assunto a Manchester !
Vi ringrazio davvero di cuore!
A presto!! ♥

CINZIA
LUGANO SWITZERLAND
Passato il table test sono stata ASSUNTAAAA…
In Svizzera…

ANNA
PARIS FRANCE
Assunta a PARIGI !!
Grazie veramente di cuore a tutto il CFC !!

VALENTINA
AMSTERDAM HOLLAND
A special thank you to my school and the teacher Stefano

MARCO
LONDON UK
Table test done ..
I'm going to LONDOOOONNN …GRAZIE!!!!!!!!

LUCA
BARCELONA ESPANA
Mi hanno presoooooo !!
inizio il 4 , è un sogno che si avvera..La Scuola n. 1
GRAZIE

MICHELA
MADRID ESPANA
Nonostante il lavoro, la casa, gli animali e il fidanzato sono riuscita a realizzare questo sogno.

ALESSIO
MACAU ASIA
Non avrei mai pensato di cambiare vita a 41 anni….Grazie a Voi adesso lavoro in un Casinò e mi diverto moltissimo.
Siamo in tanti della Scuola qui e l'entusiasmo è alle stelle.
Lavorare come croupier in un Casinò è bellissimo e quando ti danno le mance la soddisfazione raddoppia
Grazie di tutto, a presto !

ANDREEA
LONDON UK
Oggi ho fatto il table test a Londra e sono stata ASSUNTA!
Un ora e mezza di roulette senza fare grossi errori
e poi due mani veloci al BJ
Alla fine del colloquio mi hanno proposto di iniziare subito…..
Come avevate detto voi…GRAZIE ♥

DIEGO
ST. MORITZ SWITZERLAND
Mi sono trovato molto bene al Centro Formazione Croupier di Milano, ambiente gentile , professionale ed anche divertente.
Ma la cosa più importante che suggella la mia gratitudine verso questo centro è il fatto che appena finito il corso ho ottenuto un contratto a tempo indeterminato in Svizzera.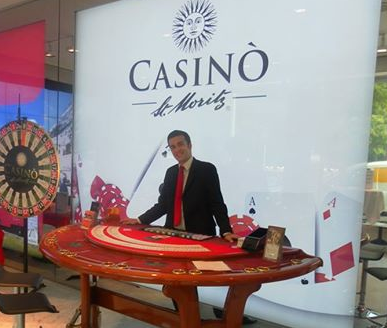 NICOLA E MIRKO
BASILEA SWITZERLAND
CROUPIERS IN SVIZZERA, GRAZIE CFC

SALLY
ZURICH SWITZERLAND
Sono stata ASSUNTA !
Contratto a tempo indeterminato a Zurigo !
Mi sembra un sogno …Grazie davvero di tutto !
Dopo aver frequentato un corso inutile in un'altra Scuola senza aver trovato lavoro sono felicissima e soddisfatta di aver scelto questa Scuola,
molto seria e ben collegata in tutto il mondo. Ho ricevuto
i complimenti per la mia preparazione e li giro a Voi per
quello che avete fatto per me ! Un mega abbraccio.

GIULIA
SIDEY AUSTRALIA
Many many thanks guys …table test ok….i'm flying …GRAZIE

RITA
NASSAU USA
Sono stata assunta Grazie veramente di tutto !
Sono contenta dellla preparazione ricevuta, di alto livello e me ne sono accorta subito appena arrivata al Casinò dove gli altri debuttanti erano molto indietro e in difficoltà.

FILIPPO & JHON
ZURICH SWITZERLAND
…ancora non ci crediamo, il table test è andato benissimo
e il colloquio è stato più impegnativo. Che dire ….Magic ! grazie di cuore.

MARCELLA
CANNES FRANCE
Ciao ! Volevo ringraziarVi di tutto quello che avete fatto per me .. A 19 anni ho già un lavoro a tempo indeterminato e sono indipendente. Il lavoro della croupier è faticoso ma molto gratificante e divertente.
Al Casinò sono tutti gentili e il tempo vola…Appena torno per le ferie passo a salutarvi
Un Mega abbraccio!

ROBERTO, IVAN, MARK and GEORGE
MANCHESTER UK
All togheter from the school to the Casino…..amazing CFC

FEDERICO
SAN MARINO ITALY
Croupier …finally

SHARLYN MELISSA
VALENCIA SPAIN
CROUPIER …from Costa Rica.

SILVIA
CRANS MONTANA SWITZERLAND
CROUPIER IN SVIZZERA A PRIMO IMPIEGO

ANDREA
IBIZA SPAIN
ASSUNTO !!
Vi ringrazio , sono suoer felice, ho ottenuto il lavoro che volevo e inseguivo da molto tempo. See ya

IVAN
CARDIFF UK
Assunto a Cardiff…grazie CFC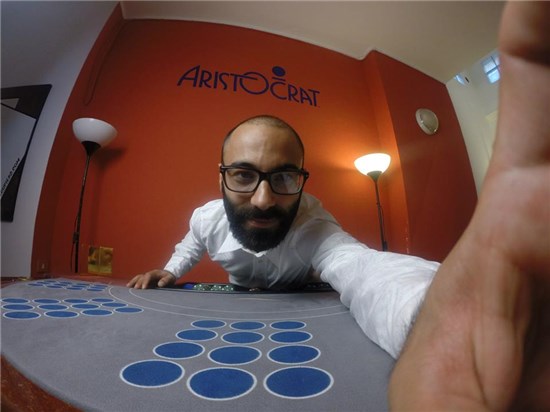 LILIA
LIVERPOOL UK
TRA LE PIù GIOVANI CROUPIER A LIVERPOOL

MAURIZIO
CRUISE SHIPS
CROUPIER MY DREAM…CFC TOP SCHOOL

CHRISTIAN
LEEDS UK
CROUPIER IN LEEDS IN 2 MONTHS

SARA & SONNY
SOUTHAMPTON UK
Insieme nella vita e assunti in coppia nello stesso Casinò
Sonny MANAGER TODAY

DARIO
LONDON UK
CROUPIER IN MAYFAIR

DANIELE
AMSTERDAM HOLLAND
MY BEST CHOICE …CROUPIER

ELISABETTA
SWITZERLAND
STARTED in  BOURNEMOUTH UK now PIT BOSS

GIORGIA
ONLINE DEALER
CROUPIER A MALTA

ROBERT & MARY
WORK AND LOVE
MALTA
Una splendida coppia di fidanzati assunti insieme

DEBBIE
VIRGIN CRUISES
CROUPIER onboard

FRANCY
COSTA CARNIVAL CRUISES
CROUPIER onboard…my dream come true . thank you

PAOLO
LIECHTENSTEIN
ENGINEER AND CROUPIER

GIANLUCA
LIECHTENSTEIN
mi hanno presoooooo !

PIETRO
PLAYBOY CLUB LONDON UK
BUNNY DEALER

NEW CASINO IN LONDON 
Grand OPENING 25 NOVEMBRE 2014
CFC STAFF

EDUARD
BRUXELLES BELGIUM
Ho fatto l'interview con Gary 10 min, mi ha detto già dall'inizio, "stai tranquillo, non ci aspettiamo che tu sia bravissimo" poi table test, solo roulette con Jim, all'inizio 2 spin senza giocare, poi mi ha chiesto 100  in colore, giocava da 1, 4 spin, ho sbagliato un calcolo, alla fine Gary mi ha detto " ho parlato con Jim, è stato felice di quello che ha visto, devo parlare con la manager che arriverà stasera e ti contatteremo"…FATTA…

JANE and MAX
PARIS FRANCE
Merci, thank you , gracias, grazie CFC … love from Paris

LUIGINO 
ST. MORITZ SWITZERLAND
All done, thank you very much!

DANIELA
ONLINE DEALER RIGA
online studio dealer , simple and fast job..thank you

MIKE & ROBERT
LONDON UK
Love CFC  ! See you soon  |!

STEFANO
BERLIN GERMANY
New job, new city, new life ….but the same school…thank you CFC

EMANUELA
RODHOS GREECE
On the Island, whar else CFC ?

RUDY
SAN REMO ITALY
Very close to my home….nothing to say…only thank you CFC

FANNIA
NICE FRANCE
Salut CFC , je suis en Cote d'Azur ..bisous..